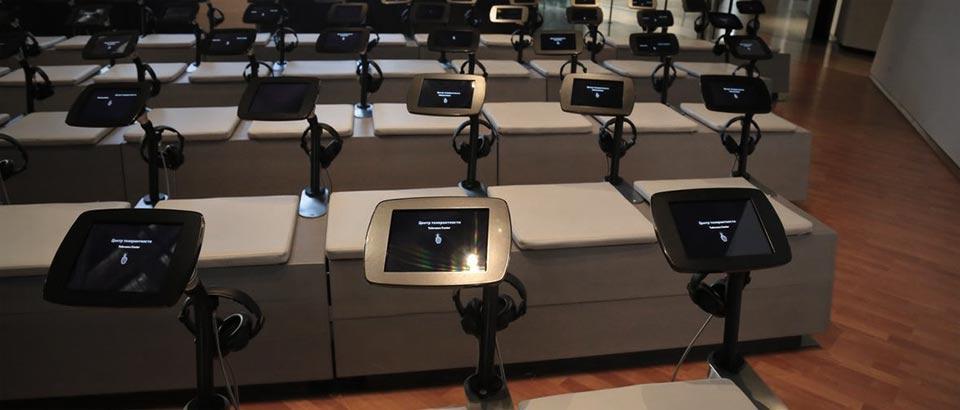 The Federal Research and Methodology Center For psychology and tolerance Education expands the practical experience accumulated by the Tolerance Center of the Jewish Museum. The museum, in turn, has been successfully conducting social, pedagogical and psychological activities in shaping an awareness of tolerance among the youth and preventing extremism and xenophobia since 2012.

The Center's psychological and pedagogical methods and programmes are aimed at strengthening Russian civic consciousness among young people, broadcasting a culture of peace and cooperation, building a positive dialogue between people of different cultures, religions and mindsets.
The Center's activities are addressed to educational organizations and teachers of the Russian Federation.
Through full-time and distance learning, the Center provides innovative educational methodologies and technologies in the field of civic education for youth. It is aimed at adapting intercultural and inter-group relations, promoting a balanced development of social identity in its civil, ethnic and other aspects.
A key feature of the Tolerance Center is interactivity based on dialogue. State of the art equipment allows you to immerse yourself in a special environment with quality informational content and the opportunity for positive communication.

In 2015 the Tolerance Center received a special international honorable Madanjeet Singh/UNESCO Prize for the non-violence and anti-discrimination promotion. Since then several projects for youth have been launched around the globe in order to raise the awareness of social, human and cultural problems among students and pedagogues.
The Tolerance Center welcomes new partnerships to build many bridges between countries and nations for a peaceful future and multi-cultural dialogue.