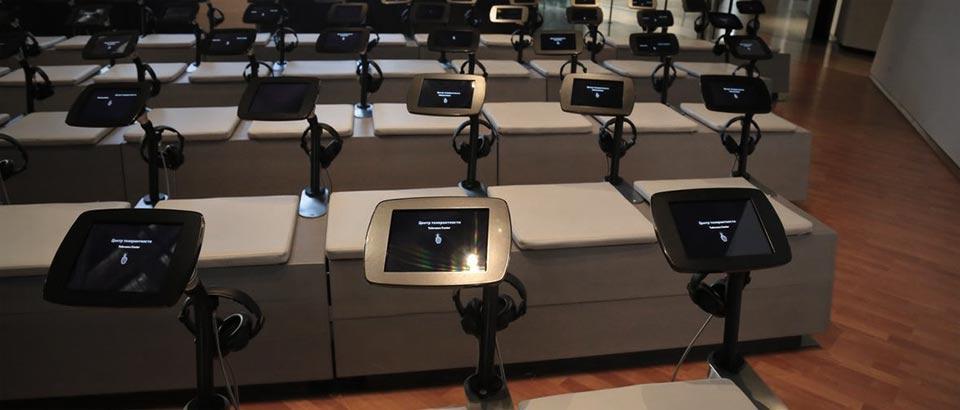 The Federal Research and Methodology Center for Psychology and Tolerance Education is an ambitious offline and online platform offering interactive educational tools.

The Center offers opportunities for research, tutorial and educational activities for educational organizations and educators in Russia along with all those interested in diversity and peaceful cooperation.
In 2012 in Moscow the Center realized the first series of projects for civic education and development of personal potential.

The Presidential Administration of Russia upgraded the status of the Center granting it the title of The Federal Research and Methodology Center for Psychology and Tolerance Education. The Board of Experts of the Center was established together with the Ministry of Education and Science of the Russian Federation including the most prominent Russian specialists in civic education and multicultural cooperation.

Today more than 100 signature programmes are taught in Moscow and 68 regions of the Russian Federation.

Our areas of expertise are:
Civic identity and patriotism
Prevention of negative effects
Diversity and multicultural cooperation
Skills of the XXI century and personal efficiency
Innovative findings and tutorship skills are transmitted through full-time and online learning programmes by the members of our team.
Art of Being Human is the foundation of every project of the Tolerance Center that we execute following our 9 core values: Cooperation, Engagement, Respect, Development, Positive Transformations, Diversity, Efficience, Responsibility and Creativity.
In 2015 the Tolerance Center received a special international honorable Madanjeet Singh/UNESCO Prize for the non-violence and anti-discrimination promotion. Since then several projects for youth have been launched around the globe in order to raise the awareness of social, human and cultural problems among students and pedagogues.
The Tolerance Center welcomes new partnerships to build many bridges between countries and nations for a peaceful future and multi-cultural dialogue.